Beginner Kids Karate Classes Enrolling In December
This action packed, fun filled karate class offered at the Polander Martial Arts Academy in Bethesda is the perfect way for your child to get in shape, have tons of fun and learn this incredible martial art!
Along with strong martial arts lessons taught by our excellent Kids Karate instructors, every student will learn the importance of respect, self-discipline, perseverance, self-defense and confidence. Every one of Polander's Kids Karate students will make friends and learn important aspects of our Martial Arts curriculum.
Our Kids Karate Program Is The Perfect Activity For Your Child!
Our typical 45-minute martial arts class focuses on what we believe is the essence of martial arts: self-discipline and respect. We do this by helping your child build the self-confidence they will need for school and for the rest of their life. How do we make that happen? By combining fun with a traditional approach to martial arts.
Imagine the look on your son or daughter's face when they achieve their first belt! You can be proud knowing that your child is building a strong mental and physical foundation for their future.
Rest assured, our dojo master, Hanshi Polander is a 9th degree black belt and insists on supervising all children's classes. In addition, two adult black belt instructors are always on the floor helping the kids during each class. Safety is our first priority!

Give Your Child A Kick Start With Our Kids Karate Classes In Bethesda!
Fill out the short form on this page to get all the information you need to get your kid started on the path to success sent to your inbox!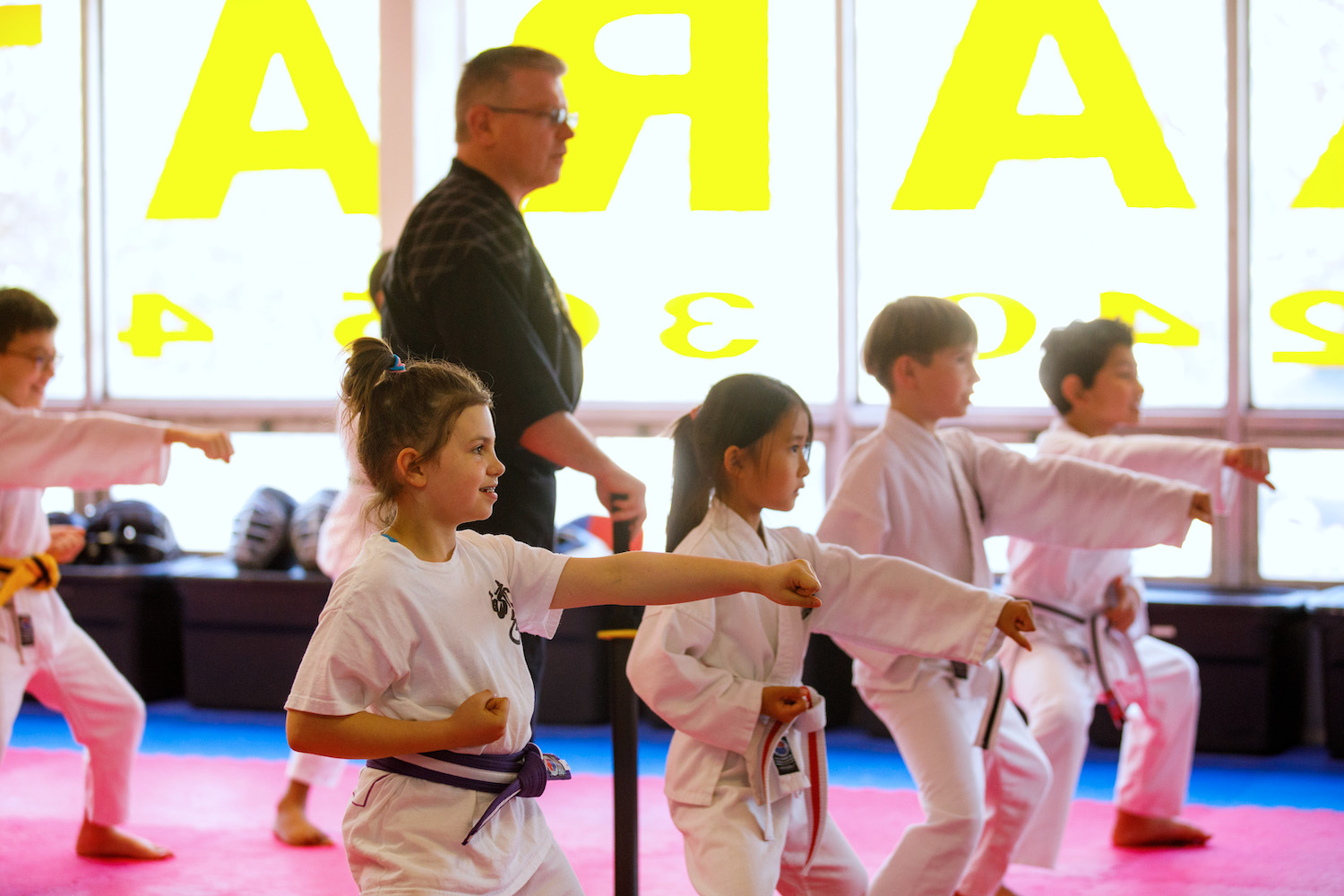 What You'll Learn at Kids Karate
Authentic Kempo Karate
Self Defense Techniques
Balance & Coordination
Endurance
One of Two Kids Kempo Karate Schools In Maryland
Self Confidence
Discipline
Focus
Respect
Goal Setting
Benefits of Kids Karate
Authentic Kempo Karate
Self Defense Techniques
Balance & Coordination
Endurance
One of Two Kids Kempo Karate Schools In Maryland
Self Confidence
Discipline
Focus
Respect
Goal Setting
Services at Kids Karate
Authentic Kempo Karate
Self Defense Techniques
Balance & Coordination
Endurance
One of Two Kids Kempo Karate Schools In Maryland
Self Confidence
Discipline
Focus
Respect
Goal Setting
Kids Karate Program Age Groups